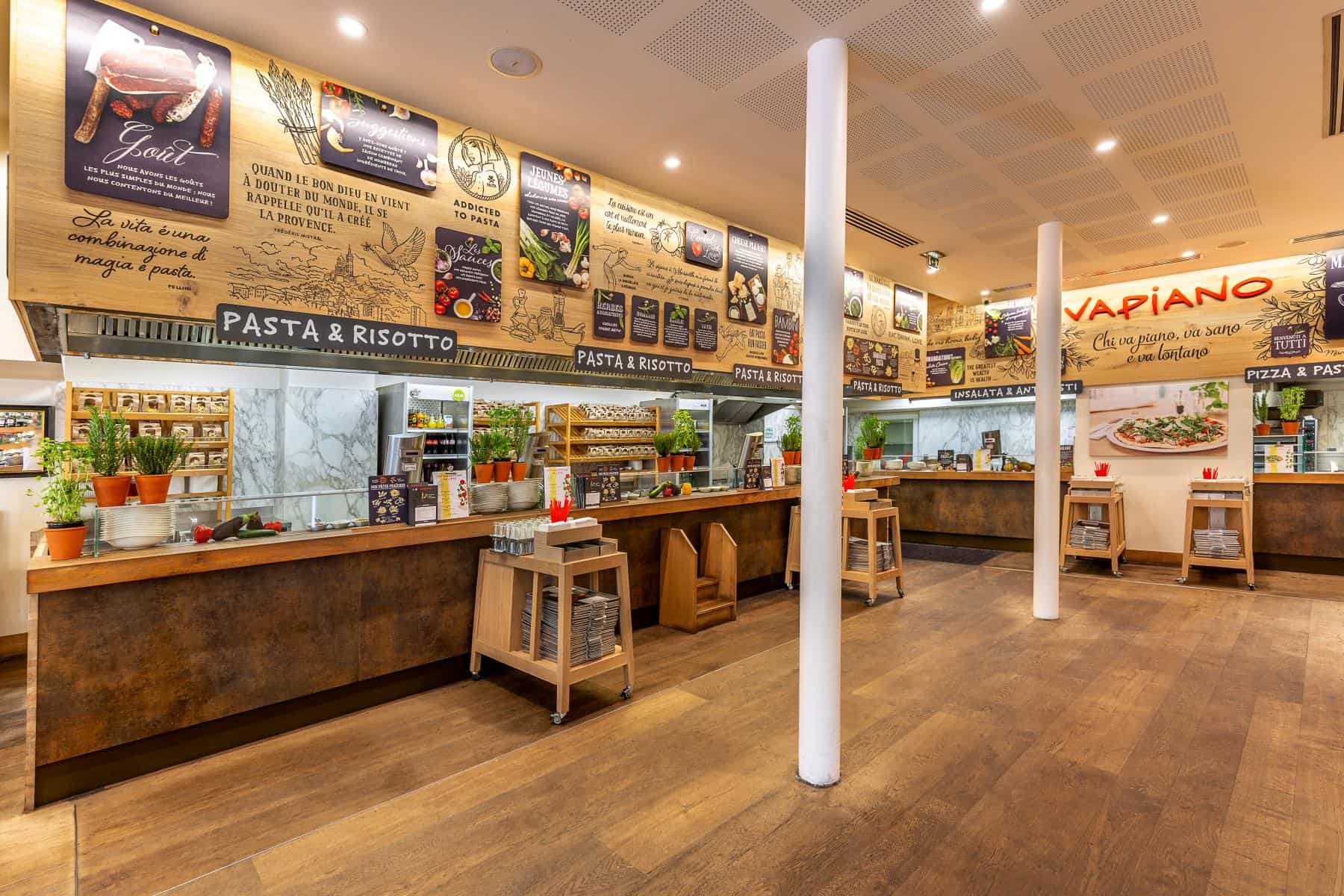 Discover Vapiano
Italian restaurant in Marseille Prado
20 Avenue du Prado, 13006 Marseille
Parking
Delivery
Takeaway
Wifi
Carte bleue
Cash
Tickets restaurants
Come and discover the flavours of Italy. All our pastas and pizzas are fresh, homemade and prepared every morning by our Vapianisiti.
Ciao !
DISCOVER VAPIANO, YOUR PASTA RESTAURANT IN MARSEILLE PRADO
In our pasta restaurant you can discover Italian cuisine made from fresh products. Our menu offers you many Italian specialities, including fresh pasta dishes cooked before your eyes.
Our pasta is made every day in the Manifattura of your restaurant marseille prado. Our pasta dishes can be made with tagliatelle, spaghetti, fusili, penne or linguine. We also offer homemade Italian dishes such as lasagne or ravioli, risotto. The desserts are not to be outdone with our tiramisu, panna cotta and ice cream. All the dishes and salads of your Italian restaurant in Marseille are cooked before your eyes. You have the opportunity to tell our chefs which products you prefer.
Our dishes can contain meat, fish, seafood or be vegan. To accompany them, our bartenders will advise you on the choice of Italian or French wines to match your meal, whether red, white or rosé. Do not hesitate to consult the wine list.
Fresh dishes and a friendly, family atmosphere help to make your Prado Italian restaurant one of the best Italian restaurants in Marseille.
Vapiano, your Italian restaurant in Marseille 13006, offers you several ways to discover Italian cuisine. Either by coming to eat on the spot, or by taking advantage of home delivery. The restaurant's atmosphere is reminiscent of Italian landscapes: the light imitates that of the sun, the green walls bring an air of the countryside and the hundred-year-old olive tree immediately transports you to the land of the sun.