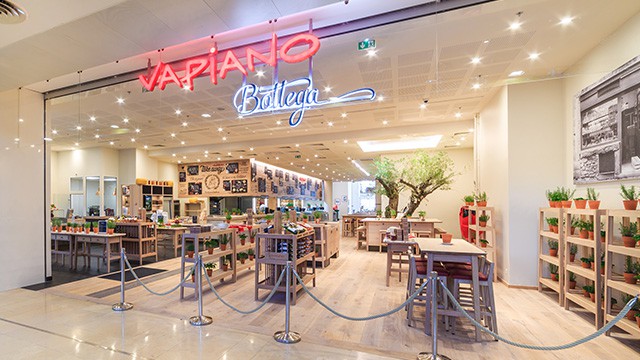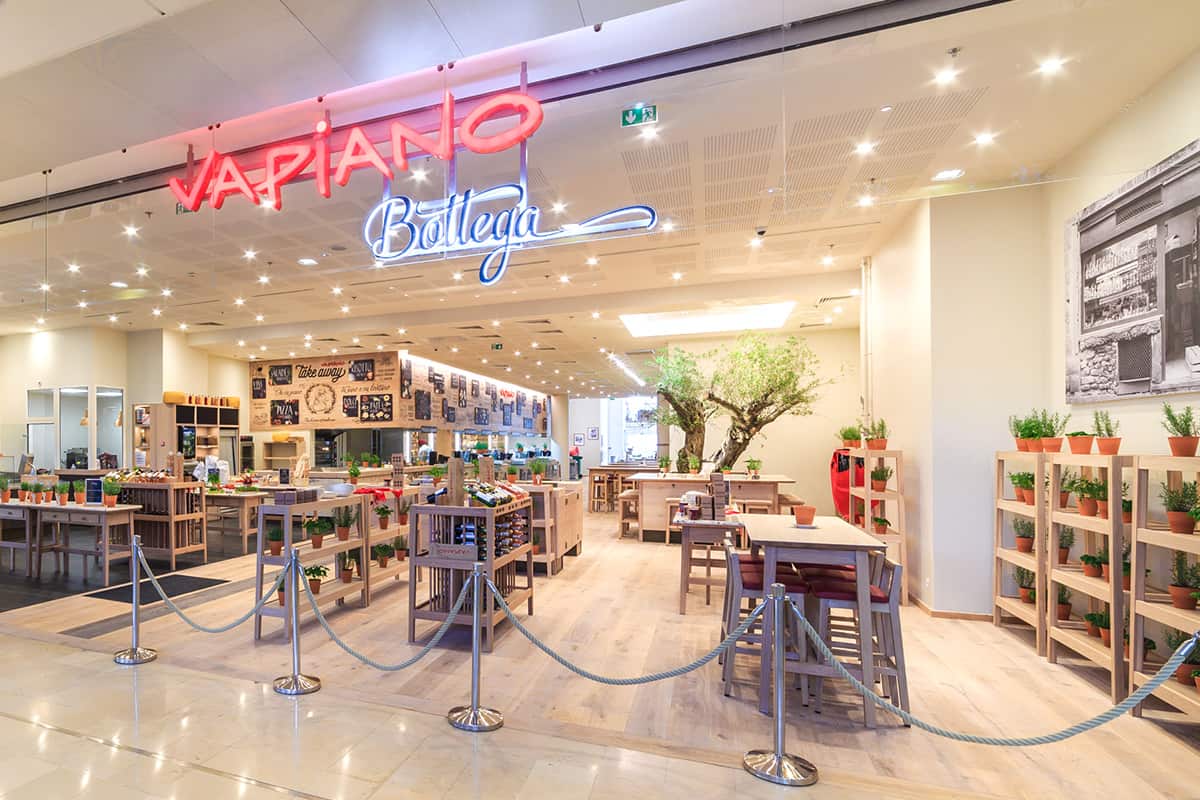 Discover Vapiano
Restaurant Italien à Paris 4 temps
Parking
Delivery
Takeaway
Wifi
Carte bleue
Cash
Tickets restaurants
Come and discover the flavours of Italy. All our pastas and pizzas are fresh, homemade and prepared every morning by our Vapianisiti.
Ciao !
COME AND DISCOVER OUR PASTA RESTAURANT AT THE CCIAL 4 TEMPS DE LA DÉFENSE IN PARIS
At Vapiano 4 temps, we offer a rich and varied Italian cuisine. Our dishes are entirely home-made with a rigorous selection of fresh products.
Our Italian restaurant Les 4 Temps will offer you all the flavour of Italy, thanks to our fresh pasta, our risotto with different varieties, or our tagliatelle al dente.
After a shopping session, you are looking for a restaurant in the shopping centre Les 4 Temps in La Défense? Come and relax in our Italian restaurant! Enjoy one of our delicious Italian wines or other thirst-quenching drinks. You can accompany your aperitifs with antipasti made on the spot. The warm setting of our Italian restaurant Paris 4 temps will enchant you, summer and winter alike.
Our menu has a wide choice of Italian dishes that you can enjoy on the spot or take away. Pasta restaurant, mixed salads or pizza as many dishes made in Italy to discover at Vapiano Paris La Défense.
Just push the door of our Italian restaurant in Puteaux and you will feel like in Italy. Order our pasta dishes, our pizzas, our salads or our Italian desserts. Everything will be cooked on the spot, for the pleasure of your eyes and taste buds.
Vapiano 4 temps is above all a multitude of high quality Italian specialities, to be savoured in one of the best Italian restaurants in Western Paris.
Our cuisine is made from fresh and carefully selected ingredients. Come and taste our pasta worthy of the greatest chefs. Our restaurant will be happy to welcome you every day, in the joy and sweetness of Italian life.
To discover our pasta restaurant, nothing could be simpler, go to Les 4 temps Paris la Défense. Our teams will be delighted to welcome you and prepare 100% Italian dishes that will make your mouth water. You can take advantage of the friendly setting of the place to take a gourmet break. But if you prefer to have Italy at home, it's just as easy, thanks to our home delivery service. Choose your Vapiano dishes to take away in Paris La Défense on our website, order and have them delivered thanks to our delivery partners.